How your small business will benefit from team building?
Simply, when all team members feel invested, have input and work toward reaching a shared goal; the team achieves positive results. This interdependence sets the stage for success. Team members will build their own physical and mental skills, programs reinforce basic teamwork concepts and incorporate goals.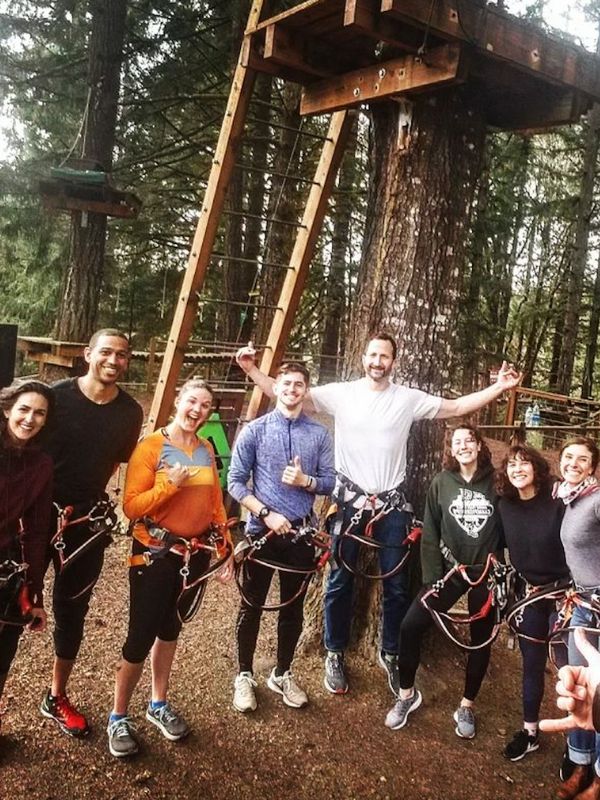 Increasing trust
Improving communication
Promoting collaborative thinking
Boosting decision-making and problem-solving skills
Refining team dynamics
Strengthening leaderships skills
Building stronger bonds
Creating a better understanding of shared responsibility
Generating mutual respect
Problem solving
Conflict resolution
As your team navigates the program, they will learn the importance of working together for better results. Our team building programs infuse a sense of unity in any group, large or small, all while having fun. We recommend combining facilitated team building activities with our aerial course or zip line tour for an outdoor adventure that's both educational and entertaining.
BOOK YOUR TEAM BUILDING ADVENTURE
Use our online team-building inquiry form to book your event or contact us either by phone (503) 816.4890 or email to reserve a time slot for your team today.