Corporate events
ReConnect, ReCharge, ReVitalize with a custom team building event at Tree To Tree Adventure Park, Gaston Oregon
Get Started
Let us customize an incredible team-building experience for your group.
Tree to Tree can help you improve and enhance interpersonal bonding, problem-solving, communication, and strategic planning. We facilitate group activities specifically tailored to your company's needs. You may benefit from a single session or regularly scheduled events. Our corporate team-building programs are designed to identify and improve weaknesses as well as enhance existing strengths.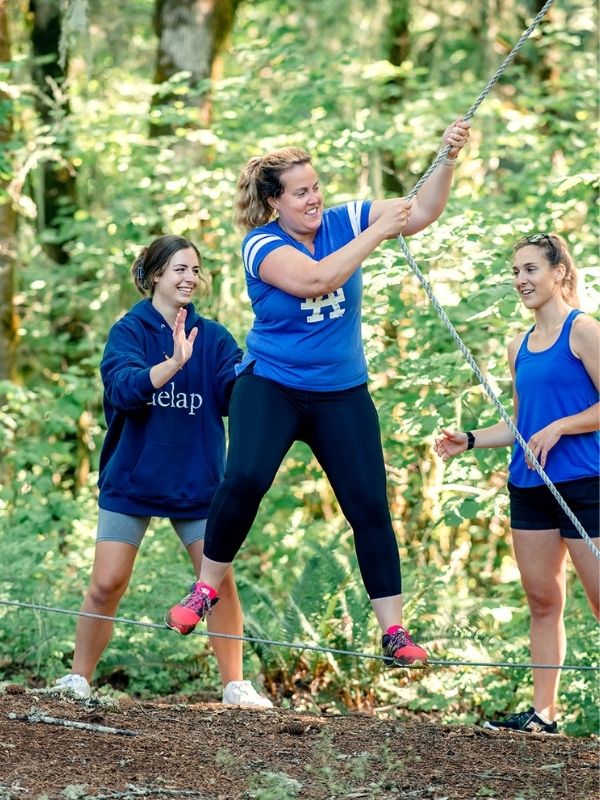 Discover ways to reconnect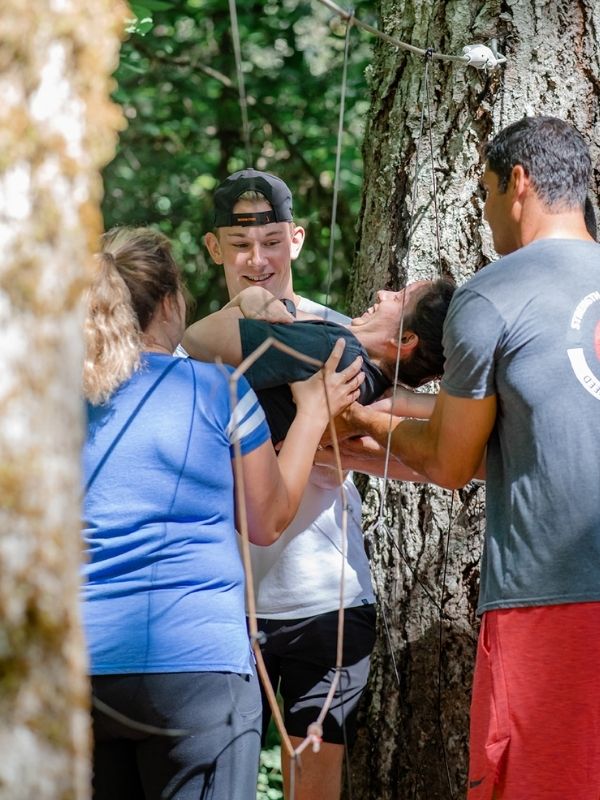 Excitement, adventure and challenges await at T2T Aerial Adventure Park.
In this natural setting, your group will encounter scenarios designed to encourage growth and communication.
Each participant will have the opportunity to identify strengths and weaknesses' and recommend strategies for improvement.
Navigating the elements will enhance communication and trust between individuals.
Our team of professionals will facilitate your group to a new level and provide a life-changing experience that helps to reach any goals you set.
EFFECTIVE TEAM BUILDING EXCERCISES
Team building activities enable participants to tap into portions of their brain — those that make teamwork possible — that may otherwise go unused in everyday solitary events.
A team doesn't become one because of a label, but rather because of a shared bond, a common goal or mission, and healthy communication.
Our outdoor team-building activities call upon problem-solving and strategic planning skills that build trust and mutual respect between teammates.
Our aerial adventure park offers nonstop challenges that compel teams to work effectively together to complete the tasks.
Teammates will be called upon for their skills and solutions.
The difficulty of the obstacles varies widely, and some may require physically stronger teammates to help others, helping to build additional trust.
Our low elements cross all demographics and physicalities
When you visit our park with your team, you'll have access to unique aerial obstacle courses that challenge each individual mentally and physically.
Meet Our Director of Facilitation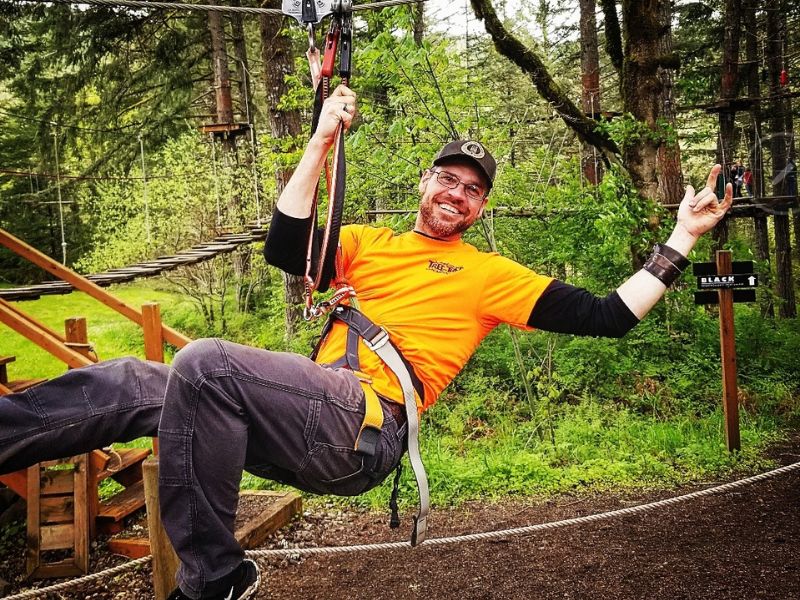 Jason Asher
Corporate / Team Facilitator
Jason has been involved in the Challenge Course since 1999 and has a passion for facilitating shared experiences that inspire growth and create sincere bonds between people.
He notices a lot of disconnect in the world and is motivated to connect people through experiential education, philosophy, adventure parks, and numerous other team building challenges. Jason hopes to promote sincere interaction through active engagement in an outdoor setting.
Living all his life both in Oregon and Washington, Jason is a genuine child of the Great North West. He developed a passion for working with people while attending the Outdoor Adventure Leadership Program at Mt. Hood Community College. During his mountaineering, rafting, and rock climbing adventures, Jason discovered that he was significantly drawn to the practice of facilitating others through these types of shared experiences.
Since then, Jason earned his B.S. in Health and Physical Education from Southern Oregon University with a minor in philosophy and has continued to learn and grow in the Challenge Course/Adventure Park industry. His skills and knowledge of facilitating a wide range of groups, building zip lines, and training guides have been strongly developed over the years. On his days off, Jason enjoys trail running, dancing, skiing, and outdoor activities with his son, Crosby.
Your team also will learn how exercise and laughing can improve brain function and problem-solving.
A full-day workshop designed to help participants reach a higher level of success.
By focusing on the physiology of the brain, your employees or clients can gain valuable insights including:
Strategic value placement
Micro and macro-management styles
Internal and external information processing.
Your team also will learn how exercise and laughing can improve brain function and problem-solving.
Get started on your next adventure. Fill out our inquiry form today.